© 2015 Canal Companies. All rights reserved. This material may not be reproduced, displayed, modified or distributed without the express prior written permission of the copyright holder.


Oil Technologies



​​​​

"From Louisiana For Louisiana​"
Canal Clean Oil Technologies



​​
​Canal's patented technology is a true breakthrough in the field of oil treatment. Through science Canal is able to reduce or eliminate many of the unwanted impurities in crude oil or processed oil streams. This technology placed on the inlet side of a refineries crude streams not only improves the quality of the oil to be processed it reduces maintenance to the refinery itself. These maintenance reductions are achieved through reduced corrosion and erosion to the facility infrastructure that is realized through the significant reduction or elimination of unwanted impurities in the crude oil prior to inlet to the refineries process infrasturcture. This translates into significant savings to the refineries and thereby increases revenues for the customer.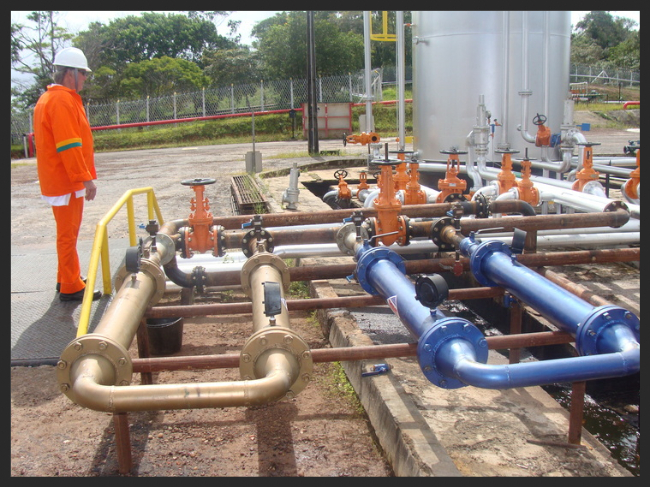 Some of the impurities that are reduced or eliminated in selected crude oil and processed oil streams are as follows:​​
Complete Oil Water Separation

S​​ignificant Sulfur Reduction

S​​ignificant Metals Reduction

Significant ​​​Salts Reduction

Sign​​ificant TAN Reduction

Significant Organic and Inorganic Chloride Reduction

Significant Ash Reduction

Significant Carbon Residue Reduction

Significant Sediment Reduction

Complete Bacterial Eli​​​​​​​​​​mination

Increased API Gravity

Sour to Sweet Crude Oil Processes with select Crudes

Canal Clean Oil Technologies, Bringing New Ideas To Life!​​​​​​​​​

​